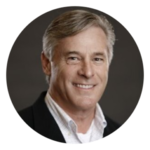 Steve Smith
Chief Executive Officer and Director
Steve Smith is an experienced technology CEO and Board Director, with an expertise in strategy, operations, governance, and complex situations within the mobility-first enterprise solutions and services space. He has extensive experience leading strategic business turnarounds and corporate transformations and has been instrumental in driving these activities for DecisionPoint since joining the Company in 2016. Additionally, Steve has led the execution of complex, strategic M&A to capture new markets and expand DecisionPoint's position within the value chain. Altogether, Steve has delivered market leading results, built a winning culture of sales and organizational success leading to a track record of rapid revenue and EBITDA growth, geographic expansion, industry leadership, and significant shareholder returns.
Melinda Wohl
Chief Financial Officer
Ms. Wohl brings over 20 years of accounting experience within the technology products and solutions industry and has been a member of the DecisionPoint senior leadership team since 2004. Ms. Wohl is responsible for all aspects of Accounting, Finance, Human Resources and Payroll from the company's headquarters in Irvine, CA. Prior to working for Decisionpoint, she served as Corporate Controller for a leading global manufacturer of electronic components. Melinda graduated with a Bachelor of Arts degree in Finance from California State University Fullerton.
David Peddemors
Vice President, Sales & Marketing
Mr. Peddemors joined DecisionPoint in May of 2019 and was tasked with the mission of growing sales and developing the modern marketing mechanisms that will drive growth for the corporation. Dave has held various sales and sales management roles with Avery Dennsion, Psion Teklogix, Motorola Solutions, and Zebra Technologies. Dave's career has been focused on solutions that incorporate rugged technologies, RFID, software, and systems solutions.